Bleasdale Parish Hall - a Beautiful location in the Forest of Bowland
Are you interested in local history? The Heritage Collection is available for study and enjoyment then visit Bleasdale Heritage Centre


Dominoe drives take place fortnightly with high quality prizes.
You can celebrate your special event at the Parish Hall - Birthday, Wedding, Christening, Dinner and Funerals. We have a 'restaurant quality' kitchen available for you or your caterer's use. In addition we can also accommodate meetings and training courses.
For bookings and a list of prices please email This email address is being protected from spambots. You need JavaScript enabled to view it.
Bleasdale Parish Hall is an ideal venue for a wide range of social, educational and business functions and events. Its location in one of the country's hidden gems makes it a unique and memorable place for your event.
The Hall comprises of a main hall, meeting room and kitchen plus storage areas. The capacity of the main hall is 120. The kitchen has recently been refurbished and is well equipped for both in-house and outside catering. There is ample car parking and the hall is set in open countryside with scenic views of the Bowland Fells.
Outside is a seating area, and a large grass playing field is adjacent to the hall and a wildlife garden has been created.
Bleasdale Parish Hall Green Energy
The hall is heated using a wood pellet boiler and a wind turbine is used to generate electricity.
Bleasdale Parish Hall Lettings Charges
Full hall plus kitchen - Full Day
Full day all facilities 16hrs. 8am. Until midnight would be classed as one days hire or 9am. until 1am. 16 hours £120.00
Overstay would be £20.00 per hour.
Half day all facilities 5 hours £60.00 plus £20.00 per hour overstay.
Meeting room - Full Day
max. 16 hours with kitchen use £50.00 full day plus £20.00 per hour overstay.
Half day up to 5 hours £30.00
Overstay would be classed as full day rate £50.00.
Small meeting room plus tea and coffee facilities
1 hour £15 - Evening/½ day/ 3hrs £25 - full day £50
Full hall plus kitchen
1 hour £25 - Evening/½ day/ 3hrs £50
Full hall plus small meeting room plus kitchen
1 hour £30 - Evening/½ day/ 3hrs £60
Local Bleasdale charity meetings Parish Council Youth Club etc
1 hour £5
Download BLEASDALE PARISH HALL - HIRE AGREEMENT (pdf)
Emergency only mobile phone numbers
Eveline 07368 665318
Robert 07553 288611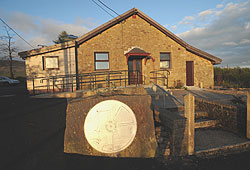 Bleasdale Parish Hall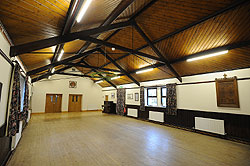 Bleasdale Parish Hall main hall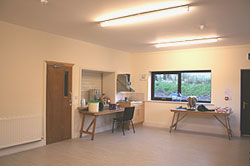 Bleasdale Parish Hall meeting room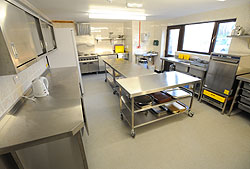 Bleasdale Parish Hall Kitchen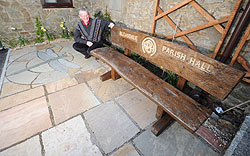 Bleasdale Parish Hall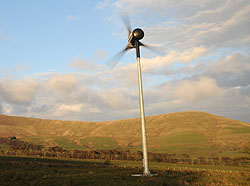 Wind turbine